Styling Goals 2018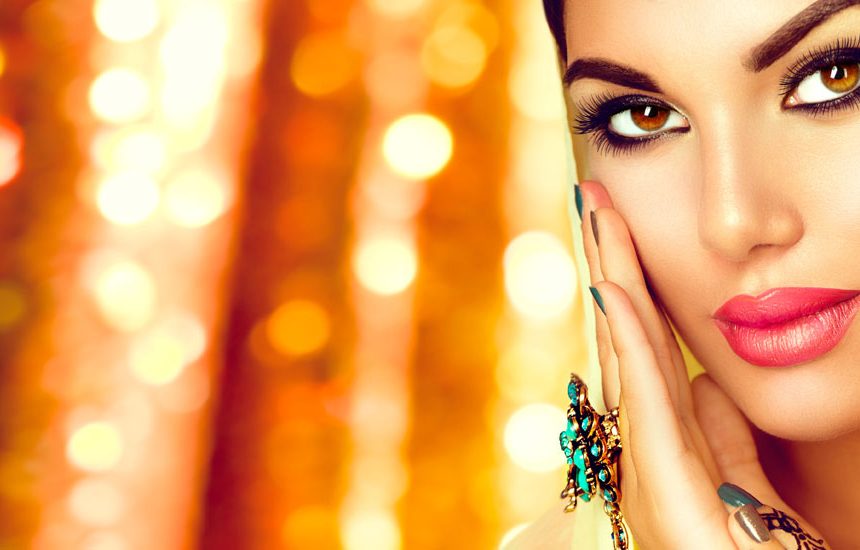 January is not the month of the Blues or Flues its the month for fabulous planning.
Welcome to Your most Stylish Year ! Thats right 2018 is the year to Reclaim your swagger style and go for it.
Nothing will work until you do. What a greta quote. maya
Invest in Yourself.
"An investment in self-development pays the highest dividends."
― Debasish Mridha
The year you need to invest in yourself, upgrade and shine! Just Decide that 2018 is the Year to be a better version yourself. As we grow older, so our lives change, from university to work, from work life to married life, pregnancy to parenthood.
As we evolve in life so should your style choices. its is only when you know who you are that we know what to wear and how to dress. When we know our identity thats when we can start making smarter choices and investing in Yourself.
How will you do this? The best way to do this is evaluate your lifestyle and ask yourself a few questions:-
Find out who you are ?
Who do you want to be?
Where are you going?
Think about your likes and dislikes, ie i love being feminine but cant stand pink, i love winter wear but am allergic to Chasmere wool.
You've heard the saying – 'Dress for Success'. its completely right. When i was working, i would never want to do business with someone who couldn't take care of themselves, if they cant take care of themselves how will then take care of my business.
So, if you want to be a successful entrepreneur then dress like one, start to think and feel successful. Pick a role model and start to identify their traits.
Take a look at your lifestyle; maybe going for that promotion so a new wardrobe for work, or maybe your travelling this year and want to be some hiking boots and sun hat.
Start thinking what you actually need to concentrating on.
2. Detox Wardrobe
being Organised ins being in Control
Now we know who we are , where we are going and what we like it's time to re-visit your wardrobe.
We need to de-clutter and minimise this fat wardrobe of yours. This declutter will not only do wonders for your wardrobe but also help in your mental organsation. Believe me once you can see whats going on with your wardrobe you will save time each morning getting ready. Out with the old and in with 2018! my most important rule, if you haven't worn this item of clothing, accessory in the past 6 months (year) then chances are you just hanging on to it. Ie. when i get thin, when I go that date or when you go on your travels.
Time to clear what we don't need in our fat wardrobe and slim yourself to success. So take what you haven't worn for the past 6 month / year depending on which part of the world you live in.
Talking to my sunshine bunnies.
However, if your not travelling then chances are that those jackets, boots and jumpers will only to used in the winter. Living in Dubai our winter is mainly the month of December and January, I love shawls and i have my winter wardrobe that comes out once a year for two months unless i'm visiting London. So mine is now changed to a 1 year rule.
Find it another home, either pass it down to your sister or cousins, or donate to charity.
Please note that i'm also talking about, your accessories, jewellery, bags, shoes, and makeup too. Any out of date skincare throw it away its bad for you skin anyway, and if you have bought a lipstick or nail varnish colour which looks awful on you give it away to someone else.
Being Less attached to your clothes, belongings.
If you feel overwhelmed, do a room every day , or a draw every day and pick one room ,
Have you used it for the past 6 months?
Keep things for sentimental value, otherwise.
Minimulise , De-clutter , Excessive delegation
3. Be individual
Be yourself; everyone else is already taken
Oscar Wilde
Once we have figured out who we are and where we are going in life, then we begin our Style Journey.
You are unique, there is one of you in the world and that is your power, so lets stay true ourselves.
'Be Authentic' and don't try to be like someone else. Now we need to go shopping, window shopping. Try on different designers, different colours to see what suits you. Or invest in a Image Consultant help you with this.
Work with what you have . I have crummy hair and – curly hair and love thyself
4. Quality over Quantity
Buy investment pieces that are classic and timeless. Items of clothing that you took out of your wardrobe in 5 years they would still carry there charm.
My advise, don't do cheap. Spend on cheap clothes that make you expensive and speak qullity. A quality piece can last longer compared to a cheap fabric, cut and ??
Don't hoard, i recently went back to London and did a good old clear out, as much as i love all my clothes, i had to donate emostto charity as the styles and fashion changed that i had no need for them anymore.
Try also to invest in a great accessories, an expensive watch.
that famous black dress or that watch, piece of jewellery
Timeless items could be a great black dress, court shoes, scarf, watch ,
5. Mix it up!
If you think wearing designer clothes is the way to look stylish then lets face it , all rich amongst would have impeccable taste and dress super stylish. trust me when you have surplus money and many options you can think that you can dress.
What looks unique and different is when you combine the highstreet with designer, vintage with boutique or baroque with Asian dress / Sari.
6. Lasting Impression
I know they say first impressions and so important because that first impact in the first 21 seconds can make or break the business deal or dinner date.
However, i read in a book, —— last impression count.
21 times to remove a bad impression.
i think its also your last impression that matters. How did you leave that person/gathering feeling? how did you leave the party? make sure your last goodbyes are unforgettable.
6. Confidence is Queen.
Sophia Loren – 50% is what people think you have and 50% what you have.
Finally, i have left the best to last. engrave this in your hearts and taboo it across your bodies so you don't forget this!!! CONFIDENCE IS QUEEN!!!
No matter who you are or what you do, if you are not Confident then nothing will work. You can wear the best put together clothes, accessories, hair and makeup but and it doesn't matter as you need confidence to carry your clothes.
So what is Confidence?
knowing yourself, who you are and what you stand for , confidence is your attitude towards life,
If you wear confidence like your second skin, then trust me, you will stay stylish always even if you wear a black plastic bag.
Stay Stylish !
xxx